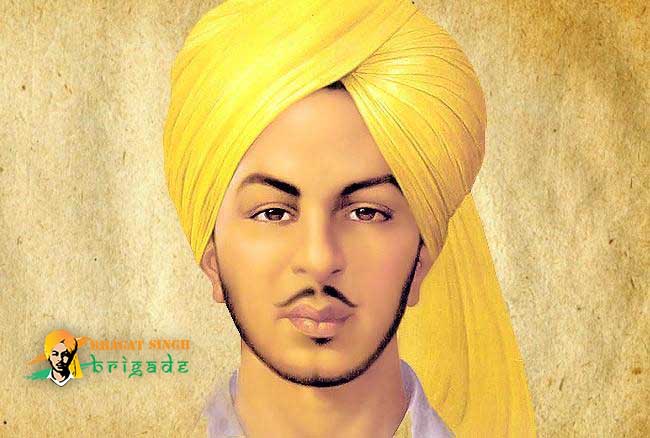 Patriotism is the great and selfless passion of love for one's country. To an Indian patriot, his mother and motherland are superior even to heaven. An Indian Patriot is ever ready to lay down his life in the service of his country. Bhagat Singh is one of the true Indian Patriot. He was an Indian socialist and a revolutionary. He is considered to be one of the foremost influential revolutionaries of the Indian Independence Movement. Bhagat Singh Brigade is started to follow Bhagat Singh ideologies. 
Bhagat Singh Brigade is a nonprofit organization and working with a mission to motivate the youth to take up their life in the spirit of nationalism keeping the interest of the nation first and cultivating the true spirit of patriotism. 
Bhagat singh Brigade has clear objectives to work for infusion of nationwide spirit amongst the youth of the Nation, to work towards a creation of casteless society, to motivate the youth and bring them closure to Indian National Heritage and system, to promote the sacrifices and propagate the sacrifices done by martyrs and others for freedom struggle, to bring reforms into the education, health and employment sector in the country, to support the family of martyrs and their wellbeing, to make a corruption free Nation and to uphold merit in the society, to bring innovative and reformative youth in the mainstream for economic development, to make better use of our natural resources and create a social and sustainable growth for country man, to work on women empowerment and promote women as leaders worldwide, to create SHG to strengthen weaker sections of the society, to strive righteousness and pave down the way of courage as inspiration for the youth.

Maninder Singh, apart from being one of the Directors of Bhagat Singh Brigade, is also a great adherent of Shaheed Bhagat Singh who was considered to be one of the most influential revolutionaries of the Indian independence movement. His ideas always influenced Maninder to serve the best in him influencing to give priority to his nation and have done several acts to support the martyrs' family. With a spirit of true patriotism and nationalism, he also proposed several policies for martyrs' family along with giving them the pension at his own expense.