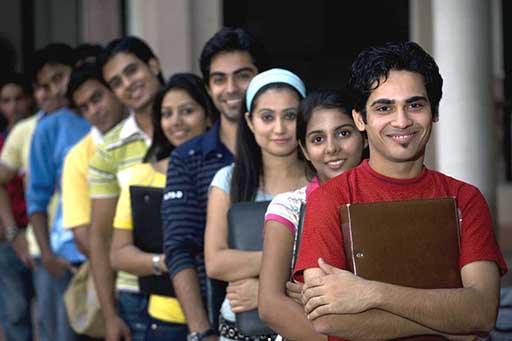 Labour & Employees in India refers to employment in the economy of India. In 2012, there were around 487 million workers in India, the second largest after China. India's highly segmented labor market, one can still discern at least three demographic groups that are in urgent need of jobs: a growing number of better educated youth; uneducated agricultural workers who wish to leave agricultural distress behind; and young women, who too are better educated than ever before. India is indeed the fastest growing large economy in the world; yet with investment low, credit offtake low, capacity utilization in industry low, agricultural growth low, and plant load factor low, it is hardly surprising that job growth is low as well. .
Although growth is relatively high (though slowing for last several quarters), it is the pattern of growth that is the problem. Among many dimensions of this problem is the fact that in the quarter century since economic reforms began, it is not manufacturing that has been the leading sector driving growth
Unemployment Rate in India increased to 3.52 percent in 2017 from 3.51 percent in 2016. Unemployment Rate in India averaged 4.11 percent from 1983 until 2017, reaching an all time high of 8.30 percent in 1983 and a record low of 3.41 percent in 2014 and still working on.
Maninder Singh has been addressing these issues and wanted to do something for his nation and his youth, so that Indian youth can also show his talent and knowledge globally. Being the Co-chairman at National Council on HRD, Education and Employment, he made this vision to work in this sector and create as many jobs as possible for Indian Youth. With his pure passion for his country and its youth, he took up employment projects within India under CSR and Business Activities and also doing international recruitment for right now it's like japan and few other countries that are coming up soon.
To overcome the employment issues in India. Indian government has collaborated with Japan Government and started the TITP(Technical Intern Training Program) Project and under Maninder's Leadership Inland Bharti Skills is working on this project to give the platform for Indian Youth to show their skills in International Market.