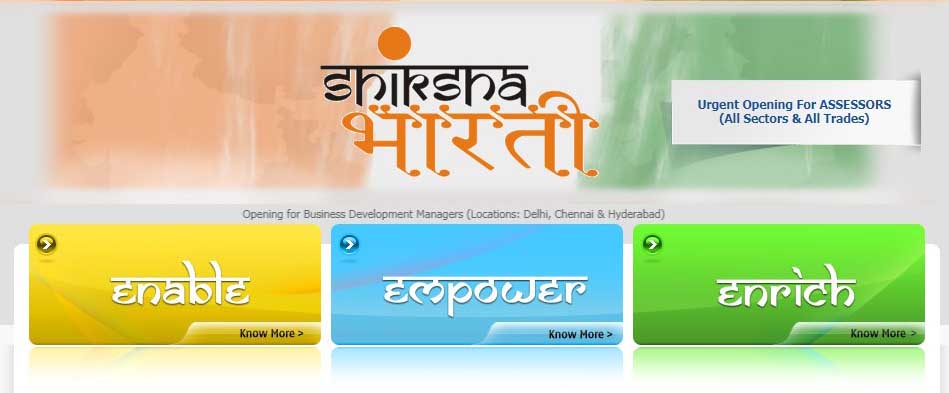 Secretary at Shiksha Bharti (National Assessing Body for Skill Development) Since 2010.
Maninder Singh Nayyar is a part of the Board of Members at Shiksha Bharti reputed as Secretary. Shiksha Bharti is a not-for-profit organization established in 2004 which aspires to achieve eminence in Enhancing Employability.
Shiksha Bharti has been impaneled as a direct Assessing Body under the MES [Modular Employability Scheme] of the Ministry of Labour for conducting surveys in all states in India. The Modular Employability Scheme initiates to promote marketable skills in India's labor and workforce. The idea of the Stratagem is to help the working class in India getting decent employment and improving their condition and lifestyle.
Shiksha Bharti aims to facilitate an exemplary direction to the programmes conducted for the betterment and empowerment of the weaker segments of the society. They work with the minority communities and the vulnerable urban poor to provide them with training – be it through focused skill oriented training, soft skills, personality development, job oriented training or through assessments and certifications that further improves employability and a chance for employment with a better lifestyle.
Shiksha Bharti is also bringing together industry and the government for specific interventions that will assist in creating employment opportunities by promoting entrepreneurship, mentorship, innovation, and creativity.
Shiksha Bharti has contributed to the expansion of a high degree of interventions in the economy, both social and entrepreneurial offering strong contributions to the evolution of strategic thought in capacity building, be it with the Departments of Labour, Science, and Technology or Information Technology.
Shiksha Bharti have clients that include corporate such as GENPACT, Escorts, Punjab and Sind Bank and educational institutions such as IILM, KR Mangalam, JIMS, Jaipuria Institute, Shri Balaji Polytechnic and colleges of Delhi University and is closely associated with Anthem Academy which offers training programmes in several domains.